Categorie:
Words of the Masters
Een verzameling van wijsheid en informatie die ik van verscheidene meester heb mogen ontvangen. Omdat ik het waardevol vind dat die kennis gedeeld word.
Gain more selfrespect while you learn to trust your body and make it stronger.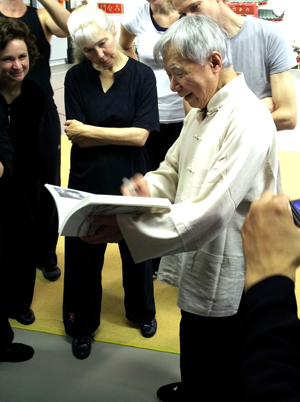 After spending yet another great weekend with Grand master Pang, we dropped him off at the airport early in the morning. For those who don't know master Pang, check his website.
With his 80 years of age and I think roughly 40 years of teaching experience, Pang's words and advice are simple but condense with great value.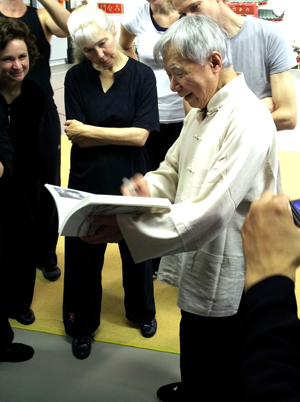 If you don't believe in the health promoting aspect of Taichi, just meet the man. He "is" the proof that Taichi (but also Bagua, Xingyi) is beneficial for your health and has life prolonging qualities. His mind is still clear and his body remains strong and agile.
I mean you see a lot of masters on the internet, who are throwing around youngsters like a twig and shooting Qi in all directions … but so what … . When I see them move, look into their eyes and listen to their words, none have what master Pang has; Jing, Qi, Shen (voor latere Blog).
I personally, don't know about you guys, am not so interested in shooting Qi out of my fingers while having to walk with a stick in daily life. Continue Reading →